We can't talk about what we're doing, so we're talking about the people doing the work. A producer has a tough job at any company devoted to artistic, creative endeavors. It's a "herding cats" kind of gig under the best of circumstances, and a "juggling knives AND flaming torches AND chainsaws" job under the usual circumstances. We're lucky to have one of the nicest, kindest, and most affably unflappable producers on earth on our production team. No matter what edged weapon you throw at Cale, he will smile at you nicely while he catches it one handed and fits it into the schedule…or Jedi-mind-tricks you into taking it back. Here's Cale to tell you how he came to the job. — Sanya
Cale's 37 Simple Steps to Becoming a Video Game Producer if You Were Born in the 80s
by Cale Schupman
Read on if you want to know how I got the most awesome job in the world.

1. Start with an NES: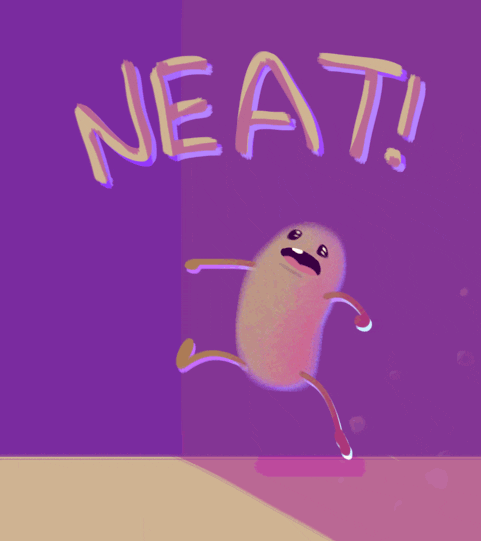 I always enjoyed playing games, but it would take some growing up before they became truly special to me…
2. Get Mind Fucked by Myst: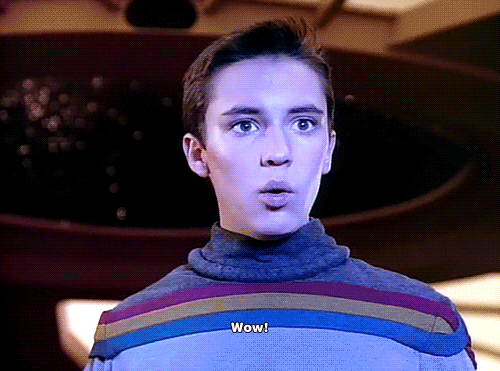 The idea of what the game was actually ended up being more interesting to me than the game itself. I started capturing ideas for other worlds like Myst in notebooks and sharing those with my friends. The idea that I could create a world that people could visit and explore has held my imagination ever since.
3. Watch Your Older Friend Play Doom: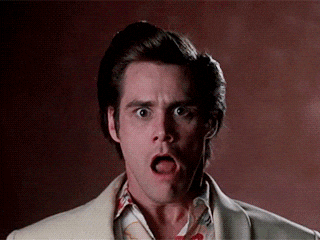 I had one friend who had Doom, and would follow him home from school and just watch him play on PC for hours. It gave me vivid nightmares and was honestly too much for my brain to handle. I never really played it myself, but man, did it blow my mind and force me to once again reconsider the possibilities of gaming. And the fascination with flesh-eviscerating bad guys and horrific "NOPE" situations never left me.
4. Treat the Dog Like a God After He Destroys Your Classic Mac, Forcing Your Dad to Upgrade to PC: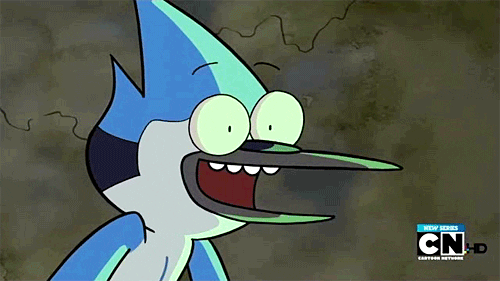 Our family was stuck on the Macintosh Classic for a looong time until our beagle wrapped his leash around the legs of the wobbly office table and that was the end of that. When I finally got a PC, it was transformative. I learned everything I could about it. The things we learned from even TRYING to install PC games back in the day… Anybody remember making boot disks for games? This was an exciting time for PCs, when CD-ROMs were becoming the de facto format and could hold many hundreds of megabytes of mind melting graphics…
5. Hold Secret "Game Design Meetings" During the Summer Break Between 2nd and 3rd Grade:
This was a real thing. My idea of a fun summer afternoon: inviting friends over, presenting a game idea, assigning roles to everybody, and celebrating with popcorn and lemonade.
Step 1… learn programming…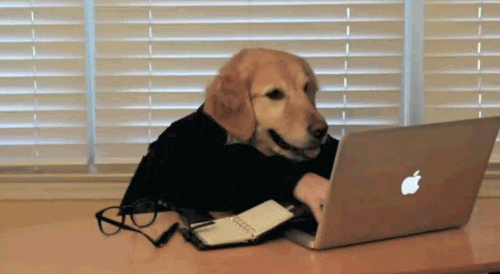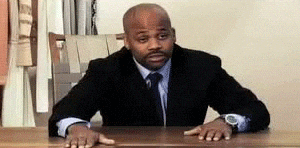 6. Play Earthbound for the First Time: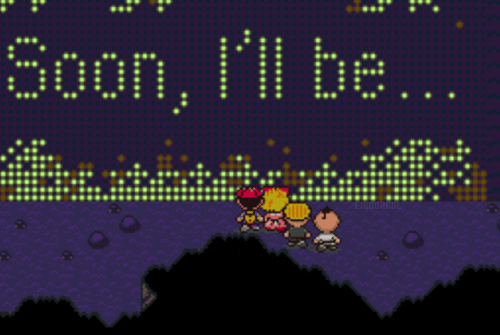 Earthbound taught me that video games could be about anything. They could be quirky. They could be emotional. They could be greater than the sum of their parts.
7. Actually, Successfully Learn Your First Real Programming Language:
In 5th grade a friend and I made a game in QBasic where you played as ASCII characters (located on either side of the screen) that could shoot each other. That's right, we re-discovered same-screen multiplayer gaming before it was cool (take that, Towerfall). It instilled a lifelong fascination and passion for programming…until I tried C++…
8. Just Try To Read a Book About C++:
You should have to be 18 or older to own a book on C++. It's dangerous for poor, young, idealistic minds.
9. Play Ocarina of Time: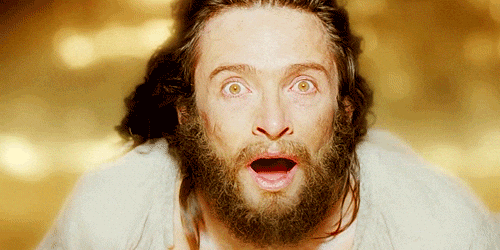 This game blew me away on so many levels. It was the first game I played that felt like a real hero's journey.
10. Spend Every Recess Playing MUDs in the Middle School Library:
Yup. I was super cool, you guys. If you don't know what a MUD is, LMGTFY.
11. Build your Own PC for the First Time: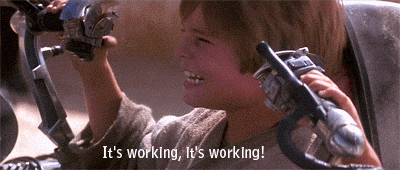 12. Play Half Life for the First Time: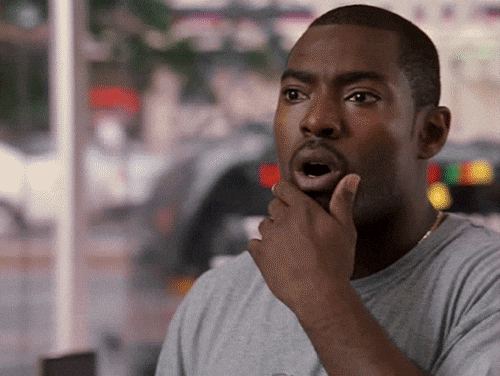 13. Go Watch Your Actress Mom Perform with Newfound Appreciation:
I grew up in a musically inclined family, and they instilled a lifelong love and fascination with all things dramatic and theatrical.
14. Experiment with a Brief Period of Life When You Don't Play Many Video Games: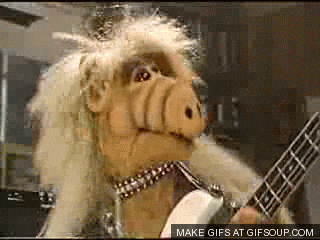 I got my rock and roll phase out of the way in early-mid high school. It made me at least 20% cooler.
15. Play Metroid Prime for the First Time and Realize That Videogames Aren't Just Games, but Beautifully Rendered Virtual Explorations of the Human Psyche Only Bound by the Limits of Imagination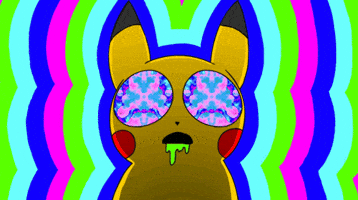 In late high school, I got sick for an extended period of time, and had to stay out of school for a couple months. I spent some SERIOUS time with Metroid Prime and had a lot of time to think about what it could mean for the medium as a whole. The game was such a wonderful blend of beautiful visuals that transported you to a new place, movement that gave you a profound sense of freedom, and music that made you feel wistful and nostalgic. I had never really experienced such a seamless blend between those things and it made a big impression on me as I ruminated on what games could do as a communicative medium used not just to entertain, but to communicate feelings that just couldn't be expressed in other mediums.
16. Get Into College: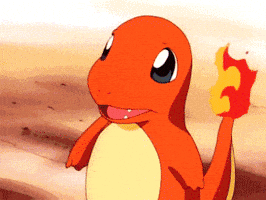 17. Skip Out On Calculus Homework to Work on your Counter Strike Map:
My first foray into building 3D worlds. It went poorly. Both the map building and the calculus, that is.
18. Study Digital Arts and Experimental Media at the University of Washington, Taking Classes on Animation, Film, Sound, and Mechatronics, All While Working in the University's Event Management Department: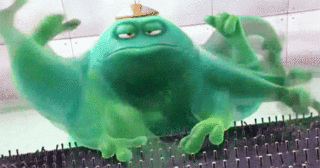 UW didn't have anything specific to gaming at the time, so I chose a major that focused on new media holistically — in the hope that I would glean enough from tangential disciplines to be able to do something useful in gaming when I entered the workforce. What I got was deep insight into the creative process in general. This area of study helped me not only to develop the skills to become a jack of all trades (useful for a producer), but also to see the core meaning of creative works, and be able to help judge what belongs, and what is extraneous, in terms of what a creative work is trying to accomplish. I worked CONSTANTLY during the 3-year period I was officially a part of this program. The thing about doing what you love, though, is it never really feels like work. Staying up all night finishing an edit on a film or spending months on end finishing up an animation after the class had already ended helped make this one of the most rewarding periods of my life.
19. Volunteer for the Role of Student Producer on a Short Animation Film:
This was when I realized I not only had a knack for keeping people rowing in the same direction on a creative project, but I liked it. I loved being involved in all aspects of the project and being a catalyst for keeping many different people moving towards a goal that we could only accomplish together.
20. Play Shadow of the Colossus for the First Time: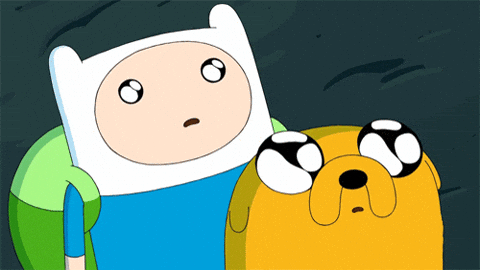 21. Arrive Late to Your Departmental Graduation Because You're Busy Turning In Your Final English Paper For a Freshman Level Class You Put Off For 5 Years: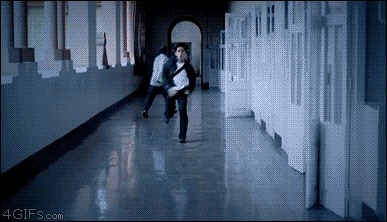 22. When You Get Your First Job Out of College and It's At a Video Game Company, but in the Customer Support Department: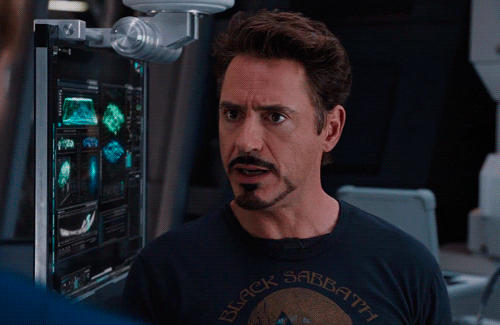 This is the key to breaking into video games, in my opinion. Get as close as you can. Meet people. Prove yourself. Work hard.
23. Work Hard, Make Opportunities For Yourself, and Move Up to Content Management: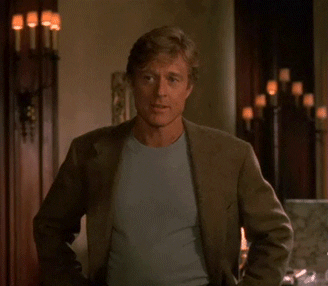 This was a highly formative period for me where I got many opportunities to meet people in the industry, learn about partner management, learn about how tech companies are run, and even got a shot at producing my first title.
24. Ship Your First Game (Mine Was Polar Bowler!):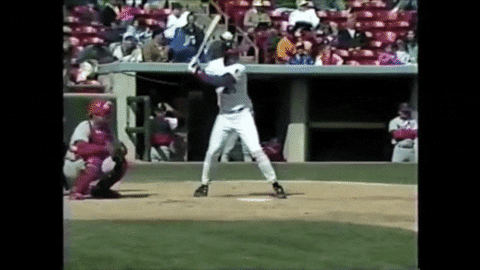 Polar Bowler Strike! doesn't exist anymore (most Facebook titles don't generally last very long) but when I heard the company had hired a small development studio to work on this, I made a strong case for why I would be a great person to produce it. My boss had a lot going on, so he cautiously let me run with it. I spent evenings and weekends, and even Christmas break pouring through design specs, making notes and communicating with the developer. When the game went live and I saw comments of people enjoying it, it was one of the most rewarding moments of my life. Was it a dream project? No, but when you realize how hard it is to finish anything in video games, you take pride in the little things.
25. Try to Do Your Own Indie Thing a Few Times:
Going indie is really, really hard. Remember what I said about finishing things being hard in video games? Turns out you need lots of time, smart people to help you, and personal motivation. I've had some of these elements at various points in my life, but it's hard to sustain them all through the entire duration of taking a video game from an idea to a shipped product. Making enough free time with a full time job, soliciting the help of friends who happen to have free time and keeping them motivated, and keeping yourself motivated is hard. It gave me a real appreciation for the structure of a funded, established studio.
26. Read a Book on Agile Development on the Plane Ride Home From Producer Boot Camp at GDC, the Night Before Your Interview With Gas Powered Games:
This was my big opportunity to break into the development side of games, and so I did everything in my power to sound like I knew what I was talking about in the interview.
27. Land your First Real Development Job as a Producer: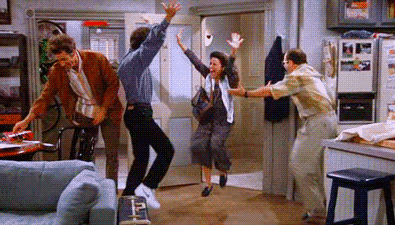 I got the interview at Gas Powered Games because a college buddy recommended me, and I had created my own opportunities to learn about production in my previous job. When they called me on the drive home from the interview, telling me I got the job, I pretty much lost my shit Elaine Benes style.
28. Realize You Finally Have the Job You've Been Working Towards Most of Your Life: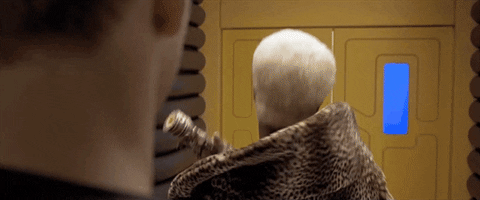 I learned so much at this job, and worked with so many talented individuals. This was the first job I ever had where I felt at home, like I was doing what I was supposed to be doing.
29. Your First Two AAA Games Will Both Get Cancelled: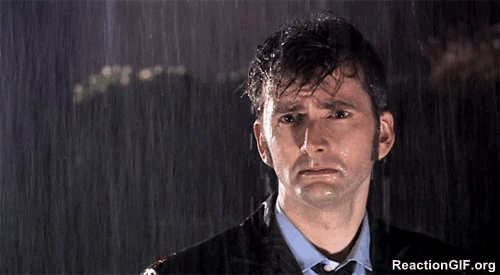 Did I mention at some point that making video games is hard? There are so many factors that go into a making or breaking a project. In retrospect, I actually feel lucky having been on cancelled projects so early in my career, because I learned a ton about the forces that can tank a project. You don't have power over everything as a producer, but I do use what control I have to make sure our part of the project goes well, and I work hard to bridge any gaps between the publisher and developer to ensure there are no surprises and everyone stays personally invested in the project.
30. Get a Chance to Work on a AAA Game About a Ghost Solving His Own Murder, at Airtight Games: This was a really cool project to work on, as I got to learn many new things about working at a bigger studio, working on games with lots of VO and performance capture, and finally got a chance to see a AAA game through to ship.
31. Actually Ship a AAA Game About a Ghost Solving His Own Murder:
32. Your Studio Will Close Immediately After Shipping Your First AAA About a Ghost Solving His Own Murder: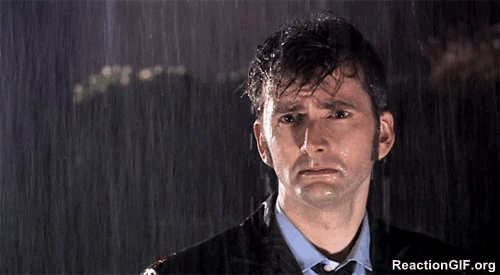 Video game development is full of high points and low points. However, every time a door closes, another opens…
33. Apply For a Job at Undead Labs Working On State of Decay: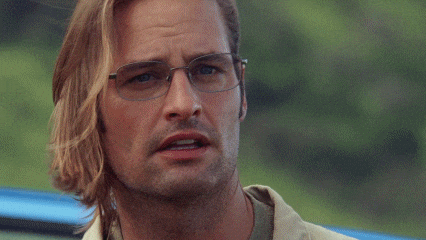 34. Freak Out When Undead Labs Calls You Back: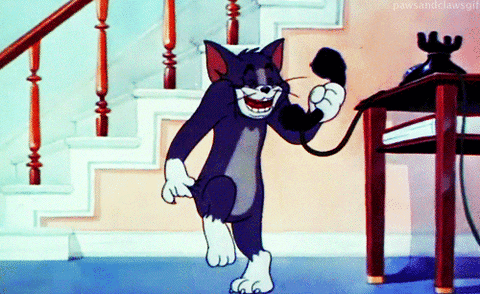 35. Work on State of Decay with the Greatest Dev Team On Earth:
This is the best job I've ever had. I work with amazing industry veterans who are all passionate about what they do. Everyone at Undead Labs is a self-starter and has the drive to make great games.
36. Show Off Your Hard Work at PAX and Get a Mountain of Positive Feedback: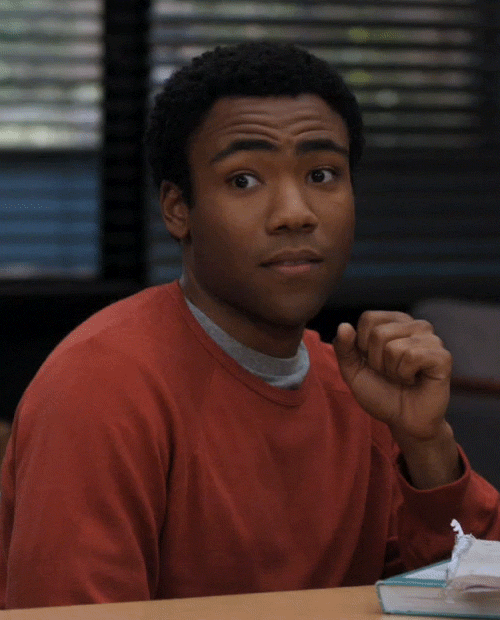 37. Kindly Submit When Sanya Asks You to Write Something About Yourself: